This is a current awareness page for the subject 'Medicine' – including – Care of the Elderly, End of Life, Diabetes/Endocrinology, Emergency, Dermatology, Gastroenterology, Respiratory, Rheumatology, …..,  created by the KGH Library Service for NHS staff.
Please register for an NHS OpenAthens account to make the most of the healthcare resources available.
Look on our pages – 'Find Information' and  'Find Research' for further help and details of the resources available to you as an NHS professional.
You are welcome to contact us to discuss literature searches, e-resources, book stock, critical appraisal and about us joining you for ward round/team meeting discussions.
British Society of Gastroenterology
British Society of Paediatric Gastroenterology, Hepatology and Nutrition
Association of British Clinical Diabetologists
British Society for Paediatric Endocrinology & Diabetes
Diabetes Clinical Research Network
Diabetes Research & Wellness Foundation
NIHR South East Midlands Diabetes Research Network
Oxford Centre for Diabetes, Endocrinology & Metabolism
Faculty of Occupational Medicine
The Society of Occupational Medicine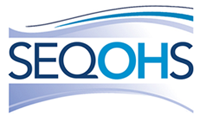 ANHOPS – Association of National Health Occupational Physicians
British Institute of Musculoskeletal Medicine
British Orthopaedic Association
British Orthopaedic Foot & Ankle Society
British Orthopaedic Research Society
Association for European Paediatric and Congenital Cardiology (AEPC)
British Association for Cardiac Prevention and Rehabilitation
British Cardiac Patients Association
British Cardiovascular Society
British Heart Foundation National Centre for Physical Activity and Health
British Society for Heart Failure
Congenital Cardiac Nurse's Association
Heart UK – the Cholesterol Charity
Life in the fast lane – ECG Library
Society for Cardiothoracic Surgery
UK Health Forum – formerly the National Heart Forum
Primary Care Respiratory Society UK
British Paediatric Respiratory Society
The Global Initiative for Chronic Obstructive Lung Disease (GOLD)
Association for Respiratory Technology & Physiology
Midlands Asthma and Allergy Research Association
British Society for Allergy and Clinical Immunology
The Renal Association– Clinical Practice Guidelines Committee
British Association of Urological Surgeons
European Association of Urology – Education
International Society for Peritoneal Dialysis (ISPD)
British Association of Urological Nurses
British Association of Paediatric Urologists
British Transplantation Society (the BTS)
MRCPUK – Specialty Certificate Examination in Nephrology
British Kidney Patient Association
British Society for Rheumatology
BSPAR (British Society for Paediatric and Adolescent Rheumatology)
National Institute of Arthritis and Musculoskeletal and Skin Diseases (NIAMS)
Royal National Hospital for Rheumatic Diseases
British Society for Rheumatology Rheumatoid Arthritis Register (BSRBR-RA)
Institute of Inflammation and Repair
NICE – Musculoskeletal Conditions
Need Some Help?
Please contact us if you would like to book a training session, request a literature search or have a query on using these resources.